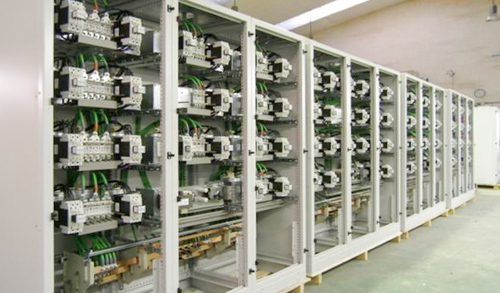 We actively collaborate with our customers for special projects with technical study prior to the installation of capacitor banks and / or harmonic filters.
SPECIAL CISAR PROJECTS IN THE FIELD OF POWER FACTOR CORRECTION AND HARMONICS
Adaptation of obsolete or inefficient compensation and harmonic filtering systems.
Technical support for monitoring electrical systems.
Harmonic analysis and implementation of solutions in projects "turnkey".
Design of capacitor banks with extra-reinforced filters for use in mining, water treatment plants, steel, paper industry, etc.
Design and technical support for interconnection of reactive power regulator / scada / plc, in eolic systems.
Active collaboration with our suppliers to constantly improve and update products.